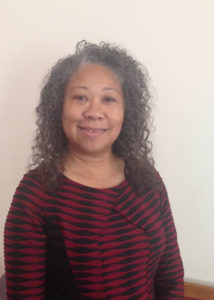 Juanita Tiggett-Slaton
Board President
Juanita Tiggett-Slaton is a Sr. Program Planner for Lockheed Martin Corporation.  She currently serves as Board President for No Longer Bound and Board President for Neighborhood First Program Inc.  
Previously she served on the board of Bucks County Drug and Alcohol Commission, Bucks County NAACP and her community organization Bloomsdale Fleetwing Improvement Committee.  
Juanita believes that we all have a civic responsibility to maintain the virtues and values of our society.  Our world is made better when we support programs that help our neighbors. We enrich our community by mentoring our youth to help them grow and learn to be productive citizens.