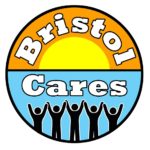 Bristol Cares is a prevention-based coalition developed to support positive youth development. Our mission is, "Creating a community where youth feel valued, have a vision for the future, a sense of self and community."  In order, for all youth to feel valued and have a sense of self, it's essential that we change the narrative about race and demand equal rights for all.
We have assembled a team of panelists to speak on the following topics: Education, Voting, Racial Equality, and Policing. The goal of this Town Hall is to address the four topics above and leave with action items/next steps derived from the evening's discussion. John will be posing pre-determined questions to you and guiding the conversation by eliciting feedback from all or specific panelists, at the conclusion of the discussion, we will open the floor to Q&A.
Panel Moderator: John Jordan of the NAACP.
The Panelists include:
Audrey Flojo Colletti, State and Federal Programs Coordinator, Bristol Township School District
Bernard A. Griggs, Jr., Project and Diversity Officer, Bucks County
Chad Dion Lassiter, MSW., Executive Director, PA Human Relations Commission
Cherylayne Walker, Chapter President of Bucks County Links
Dahlia Gumaa, Rising High School Junior from Harry S Truman High School
Gayle Evans, Director of Community Programming at The Peace Center
Guillame Stewart, Executive Director, YWCA of Bucks County
Joanna Hightower, Founding partner at EduConfident
Lieutenant Ralph Johnson, Operations Commander at Bristol Township Police Department
Riley H. Ross III, Partner at Mincey Fitzpatrick Ross, LLC.
Ronald W. Davis, Director of Diversity and Community Development at Parx Casino
Sheriff Rochelle Bilal, Philadelphia Sheriff's Department