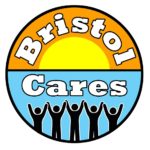 Bristol Cares Coalition
Bristol Cares is a prevention-based coalition developed to support positive youth development. Our mission is to, "Creating a community where youth feel valued, have a vision for the future, a sense of self and community."
Our service area is the Bristol Communities, which include our neighborhoods in Bristol Township and Bristol Borough. The coalition includes members of the community, school district and agencies with a shared vision for a safe, healthy, nurturing environment for all children and young adults.
We meet the 3rd Wednesday of each month to share information, resources and collaborate on building community.
Our focus for 2020-21 is to create and support prosocial development by:
Helping our youth reach their full potential.
Providing engaging activities for youth around the key concepts of social emotional skills, vision of self, and community.
Connecting our neighborhoods through community collaboration to ensure drug free, safe, healthy and happy united communities.
Increasing bonding through attachment to family, community and schools.
Reducing Alcohol, Tobacco, and Other Drug use by building resiliency skills in our youth.
How you can help
Join us by becoming a member, volunteer, sponsors, mentor, or by providing an internship opportunity for our teens. We need sponsors, donations, and raffle items to support our events. We could use gift cards and raffle baskets to use as incentives/giveaways to the community.
If you need additional information, email [email protected].